So how can you view or use previous versions of your files, recover deleted or missing files, or just browse around your hard drive at a particular point in time?
It's as simple as right clicking on your file/folder/drive and choosing "Restore Previous Versions".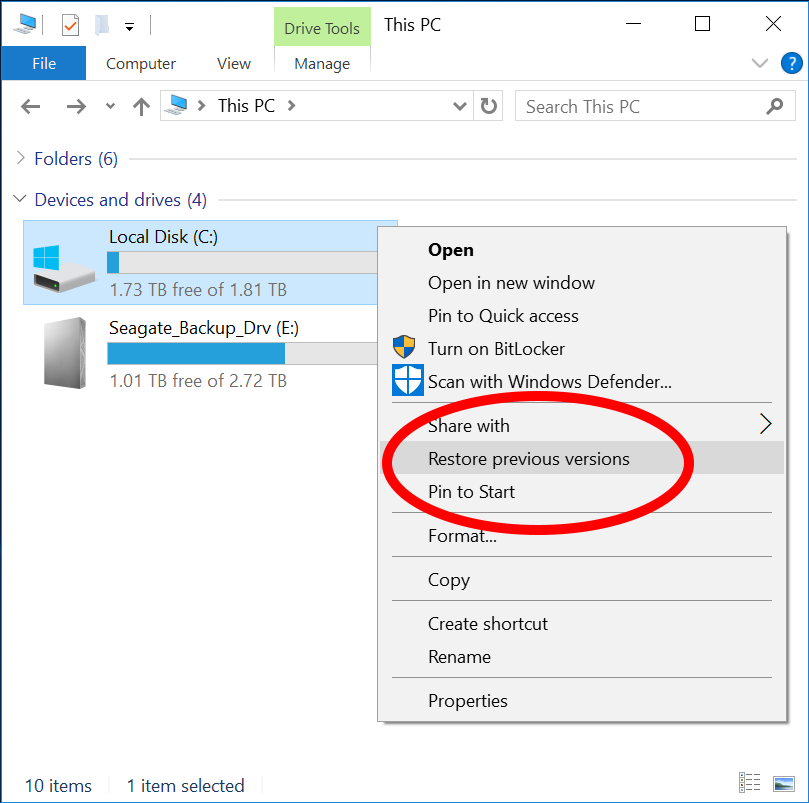 Previous Versions is a tab in Properties, it will display all the versions captured by snapshots.
Select a version and click "Open" to browse around the folder (or drive)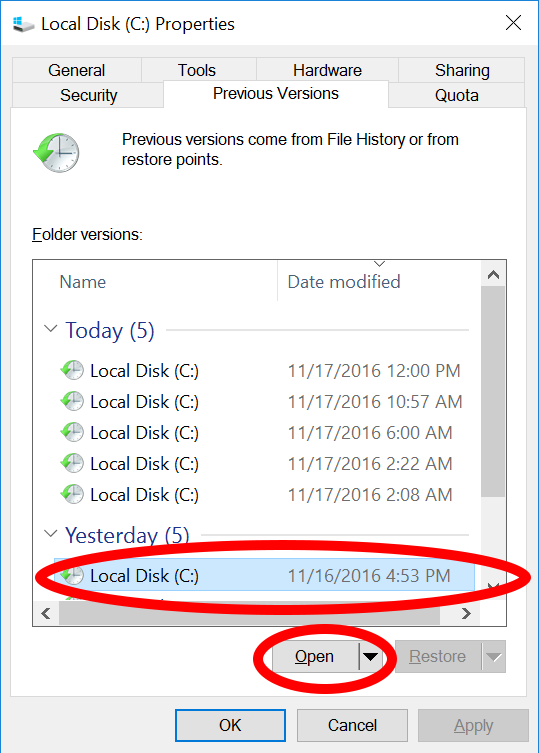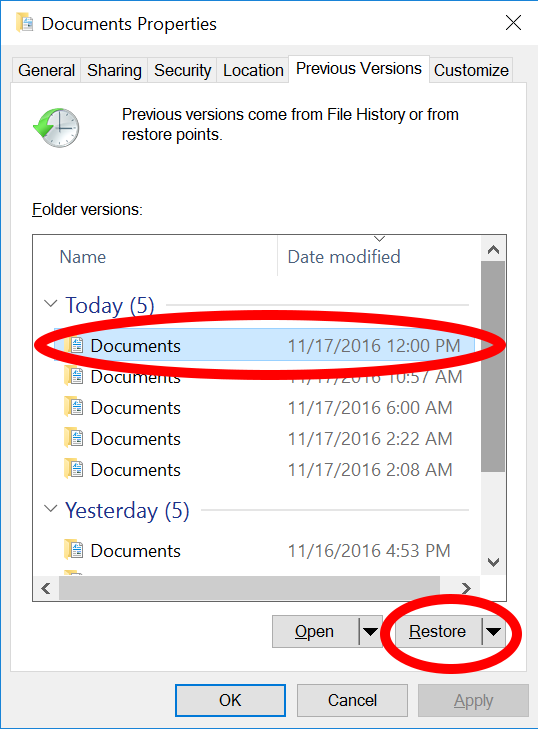 You can now access the folder (or drive) exactly how it was at the time of the snapshot.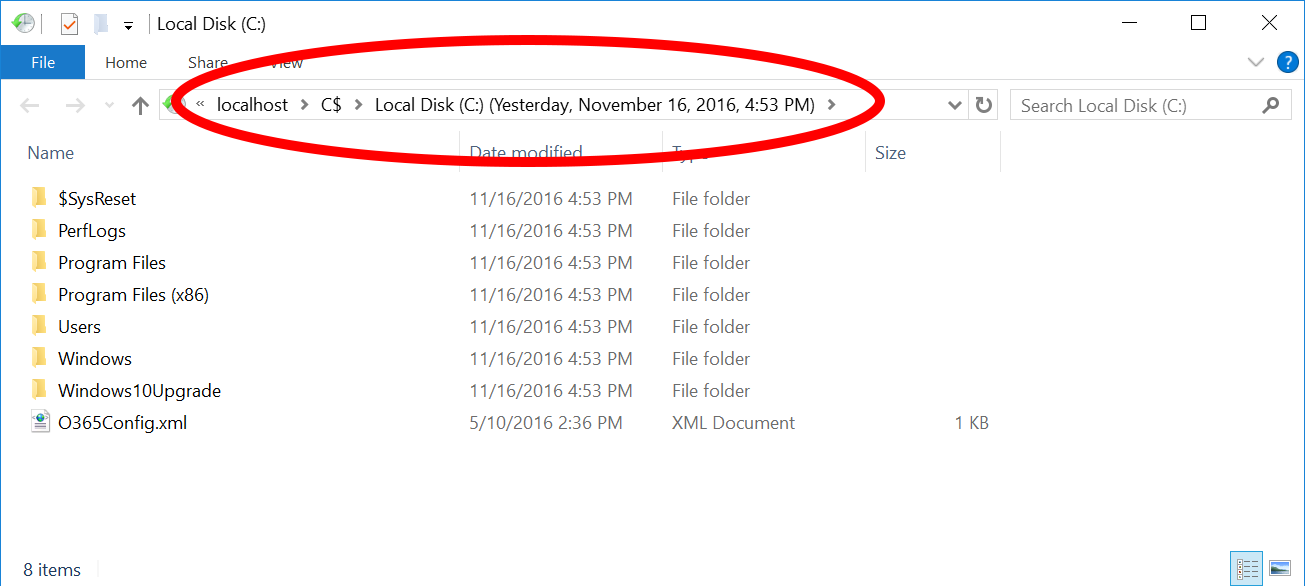 Think of the Previous Version folder as a CD, you can open the files and copy/drag things off of it, but you can not change anything.

Viewing Previous Versions of a file works the same way, except when you can open and view it without affecting your real version. Very helpful for seeing versions of documents before edits or major changes were made.